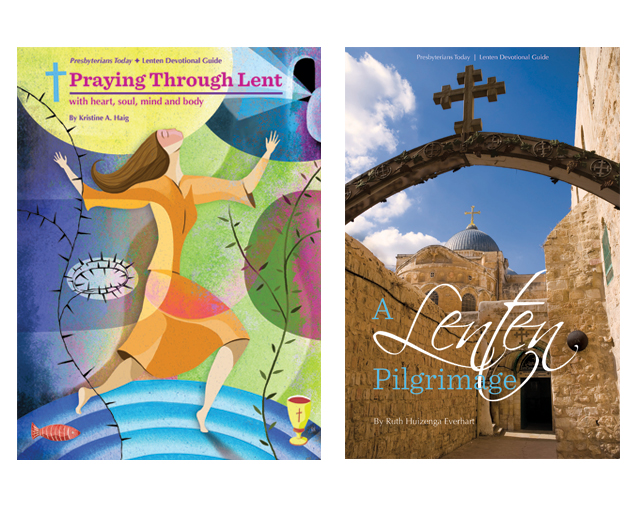 Project Description
Each year, I got the opportunity to art direct and design Lenten Devotionals for the Presbyterian Church (U.S.A.). In past issues, I was able to work closely with talented illustrators to make a unique vision come to life for this project. The most recent devotional I created utilized some outstanding photography. No matter what the approach, this piece has one of the best-selling resources offered each year.
Tools
Indesign, Photoshop, Illustrator
Roles
Art Director, Designer
Awards
PRSA Annual Landmarks of Excellence Awards
• Honorable Mention Award, Praying Through Lent, 2010
Illustrations by Heidi Younger.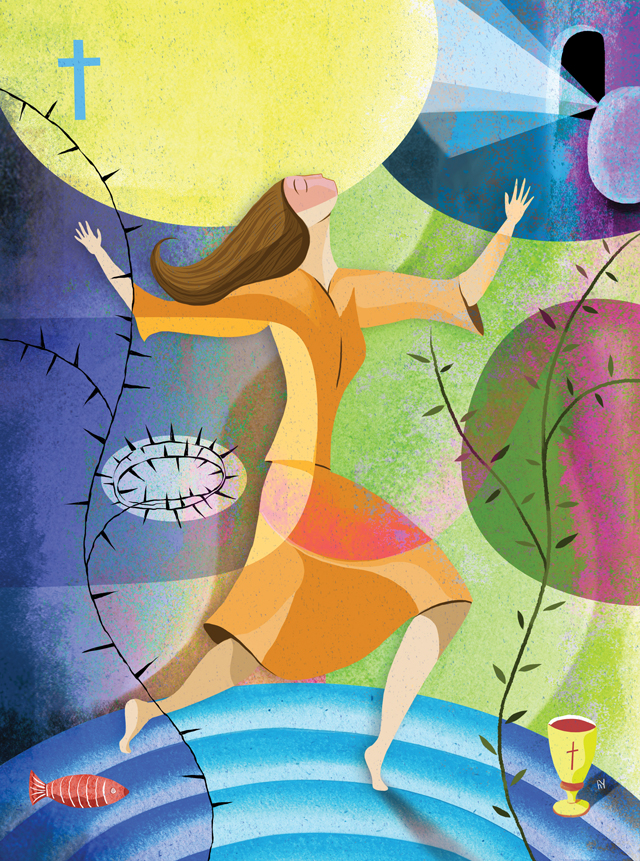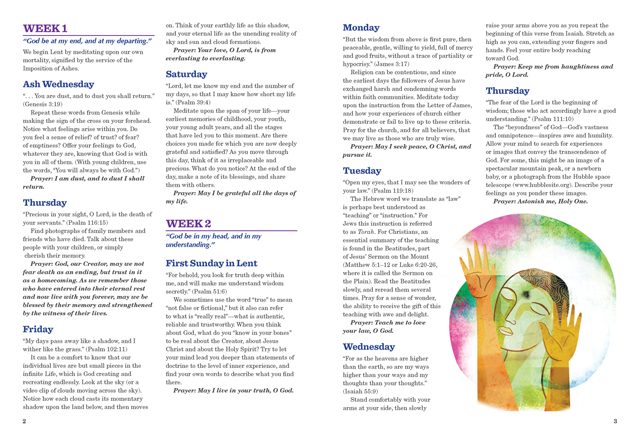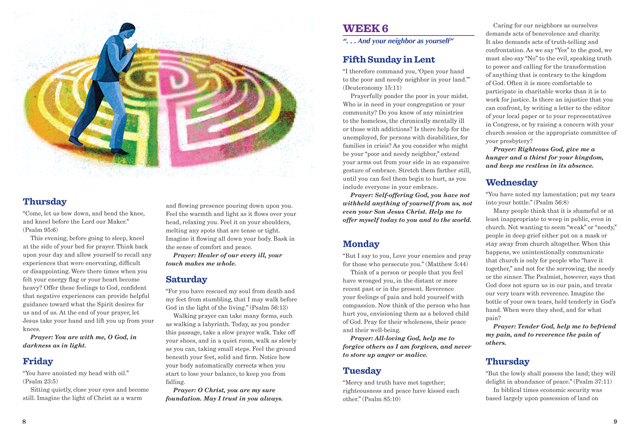 One year, I was tasked with making a bi-lingual Lenten Devotional, half in English and half in Korean. I enlisted the help of South Korea-born illustrator Jason Raish to bring his knowledge of various cultures to the project. I have seen many bi-ligual documents where the non-English version of the text was left unstyled; I did my best to style both versions of the copy to make a more cohesive piece, and one in which the reader could follow along in the other language.
Illustrations by Jason Raish.